As I bid farewell to my american familia a few days ago, it is on their 4th of July that I write this post in dedication to them! Although only meeting them 4 years ago through my dad & their dads I feel like they have become my actual family. So when they stayed with us for one short week down under we savoured every moment and took them to every tourist destination imagininable - the hunter valley, newcastle, taronga zoo, blue mountains and the iconic bondi. At every destination the photo opportunities went unmissed so here is a little taste of our outfits on the Sydney-one-week-grand-tour...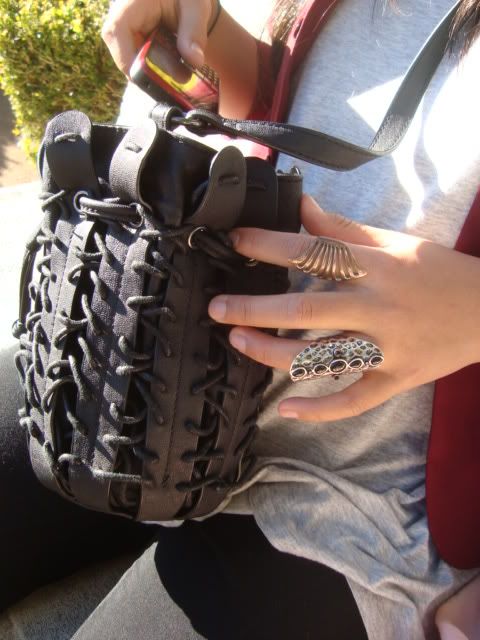 Angelica wears: maroon blazer: thrifted, plain tshirt from who-knows-where??, black tights, forever21 gladiator sandals and ring, zara bag and raybay aviators.
Grace really didn't want to be photographed especially for the blog but I really liked what she was wearing it was just really pretty with all the sun and beautiful flowers around her that I couldn't resist...i hope she forgives me for posting these...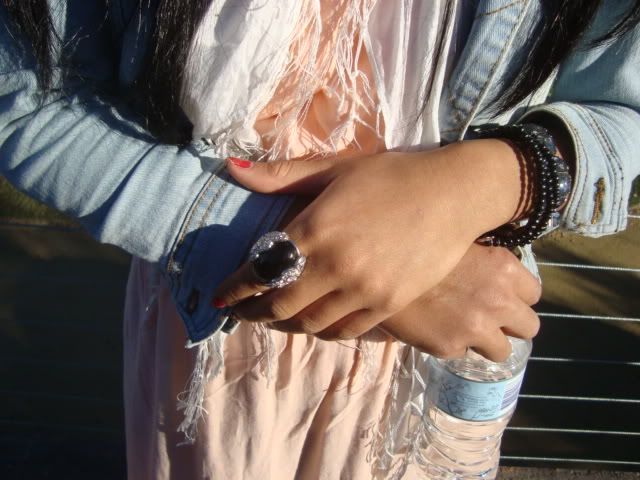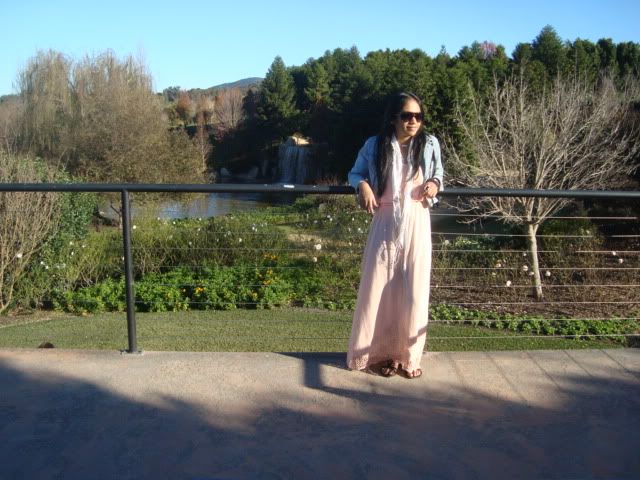 Grace wears: peach maxi, temt denim jacket, angelicas sandals, white scarf from idk?, sportsgirl bracelets and forever21 ring.
and here's a special guest appearance by our papa.. he really put a good outfit together so i decided he can be featured on our blog.. haha it was so funny getting him to pose for the camera.. hes like 'what is this ...blog?' 'where are you putting this?' etc etc... he looked really nice though!
He wears: Wilsons leather M.Julian leather jacket, camel Polo Ralph Lauren sweater, Bally shoes and the pants, sunglasses & watch I'm not too sure but I think he looks neat!
Okay, so as you've probably noted this is a loooong post.. and if your probably just scrolling through this you probably don't want to be scrolling anymore so i've decided not to squish all the photos in one post... so the next few posts will be a continuation of this one :) Hope you all enjoy!
p.s I was the photographer that day so the only photo of me was this one...