MAURIE AND EVE 2010
As you probably don't know, I am a huge fan of the Australian label Maurie and Eve. I fell in love with their sequined pattered dresses and skirts, their ultra cool grey suede wedges and their rich gold and black colour palette. This up coming season Maurie and Eve have opted for no sequins, no gold and black colour palette BUT they still manage to have me hooked! Im completely inlove with their patterned pants and button up t-shirts, their pastle colours and leather pants have got me high** ahhhh I really think that ever piece has been well designed and Maurie and Eve are moving forward... and I love it! Here is just a little taste of What Maurie and Eve have done this season....
This post would NOT be complete without some pictures of their AMUZZ shoes this season... the ankle cut cowbow boot, the harness and the patterened wedges oh I think I just died and went to shoe heaven. Thankyou Maurie and Eve for your genius.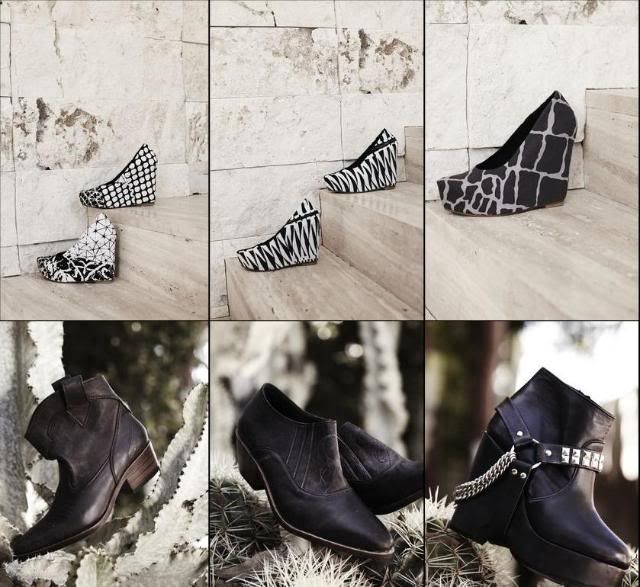 Amazing right? So don't miss out this season! Check out the full collection at Maurie and Eve.
Although it is winter, Enjoy your day and keep smiling.
xx B