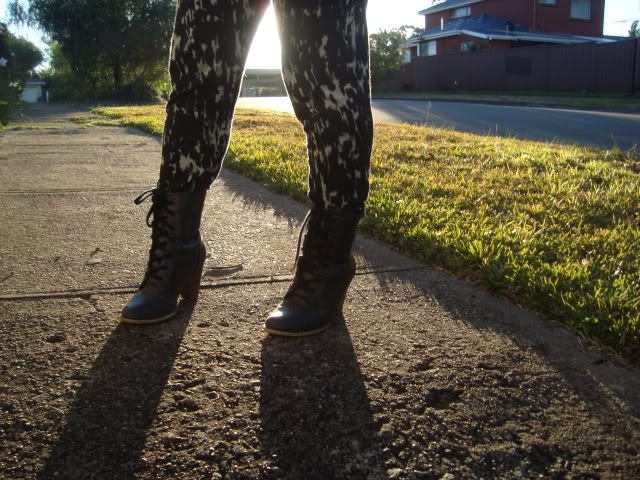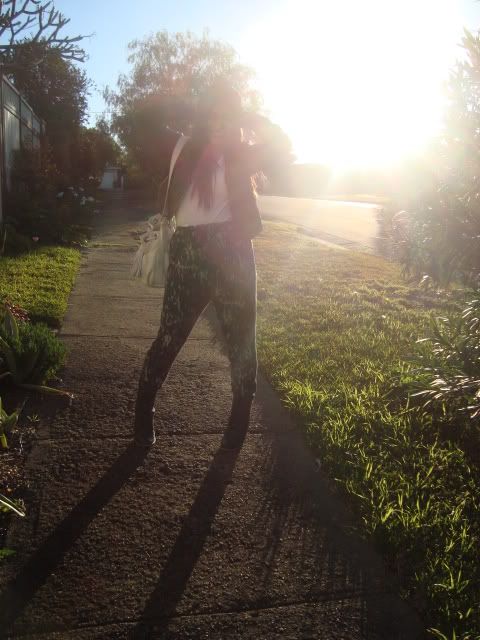 I wore: Glassons mania - harem pants, basic T, Rubi boots, Sportsgirl duffle bag, random Ten-dollar turban, ebay grey ant inspired sun glasses & avocado black leather jacket.
So this is what I wore to work, hence everything is Glassons - Bar the leather jacket, shoes & Turban. The harem pants are perfect! Finally, after numerous attempts at trying to pull of some of Glassons harem pants, the fit is perfect for me and the pattern is just amuzz! Before the sky dimmed and the moon awoke I had to take these snaps also before I had to get changed & prepare for one of my bestfriends birthdays! We headed out to Criniti's Darling Harbour aka the former best restaurant in the world (I say former because both the birthday girl & my good friend got food poisoning + my carbonara was soo salty!). Bar that, I thoroughly enjoyed my evening & started the weekend with one of these small, but deadly drinks.
Meet: THE KARMASUTRA. looks so nice, and tastes soo good but don't be fooled people! This cocktail is not for the faint hearted. haha
I hope you all had wonderful weekends!
Lots of love, B.