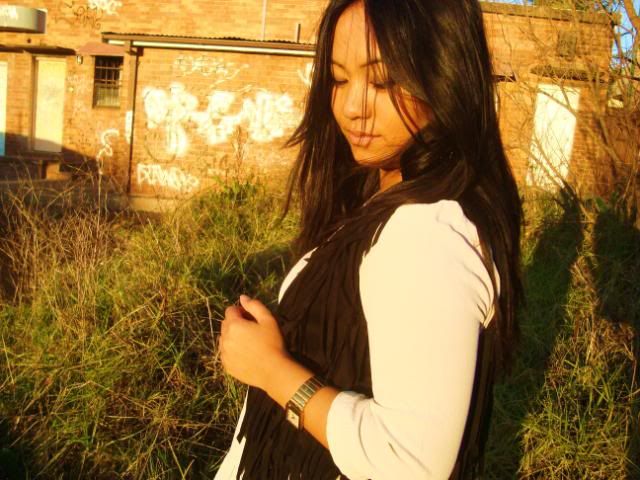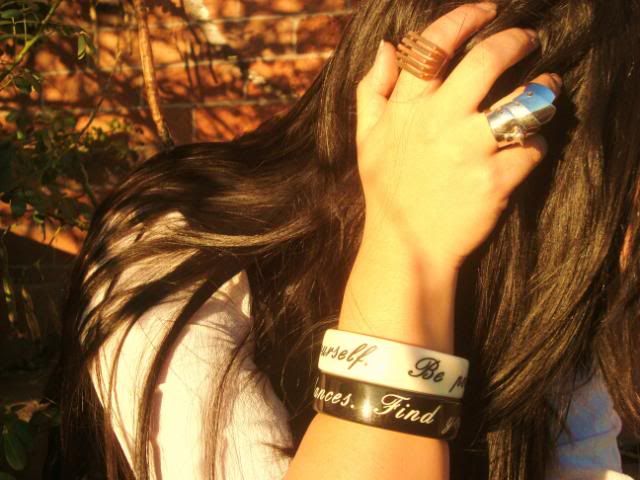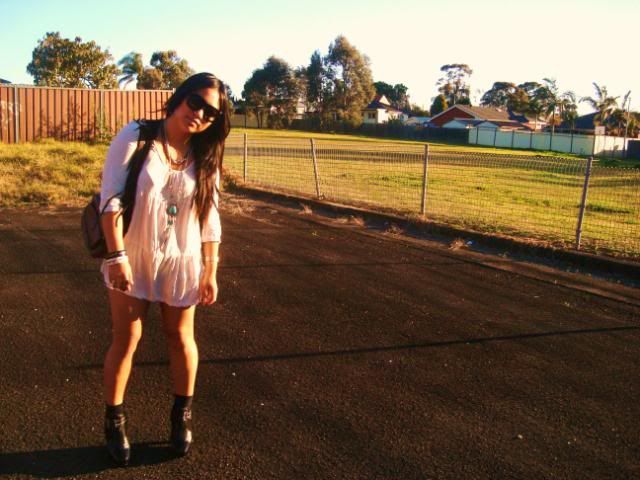 Baz wore: Glassons sheer dress, Temt fringed Vest, MinkPink shorts(not seen), Tree of Life bangles, Roxy Watch, Bardot Necklace, Turquoise necklace: random store, Ebay sunglasses and Sam Edelman Zoe boots which btw. are very, very hard to run away from magpies in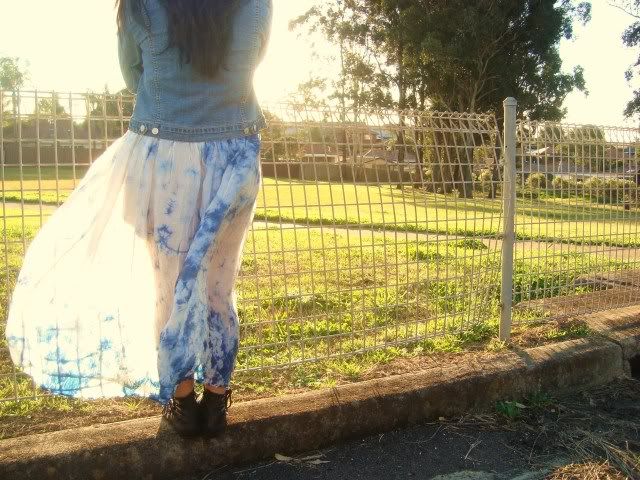 Angelica wore: Thrifted silk maxi skirt, Thrifted denim Jacket, Basic Tee and F21 gladiator sandals.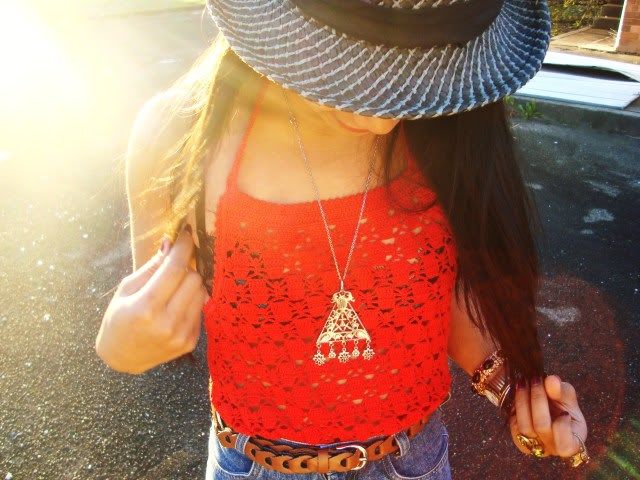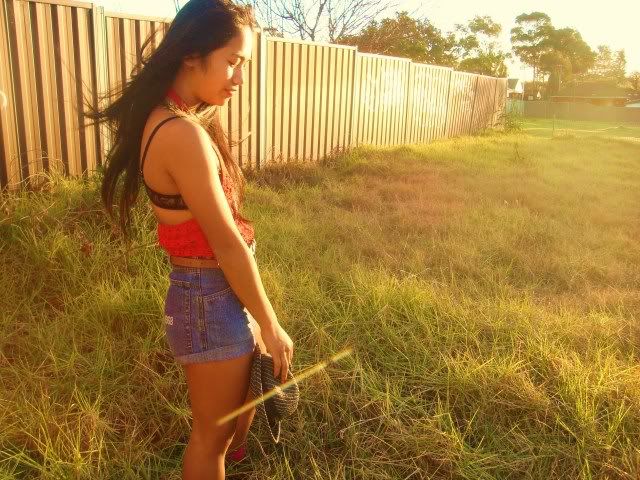 I wore: Thirfted crochet top, Thrifted + DIY denim cut offs, Thrifted leather backpack, Sure fit boots, Rubi hat, Mum's watch, random bangles, F21 Bangle, Tree of Life & Diva ring, Gifted triangle necklace and Random belt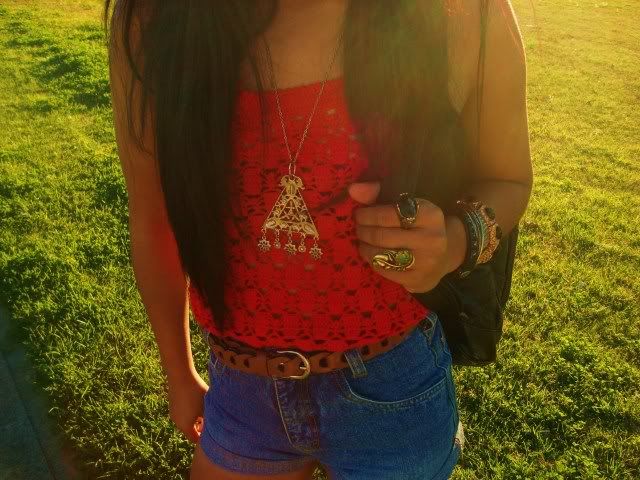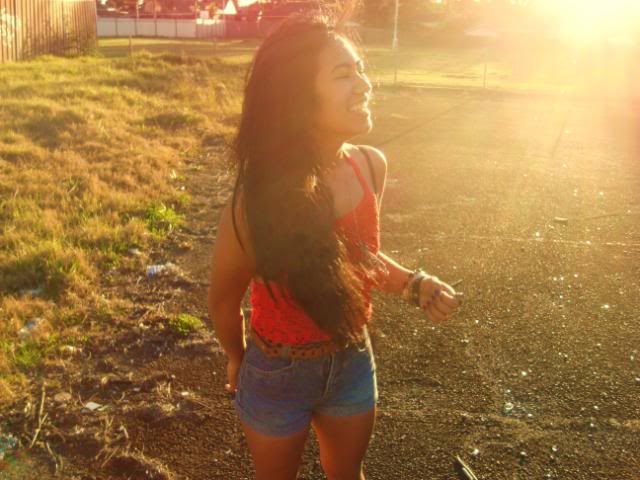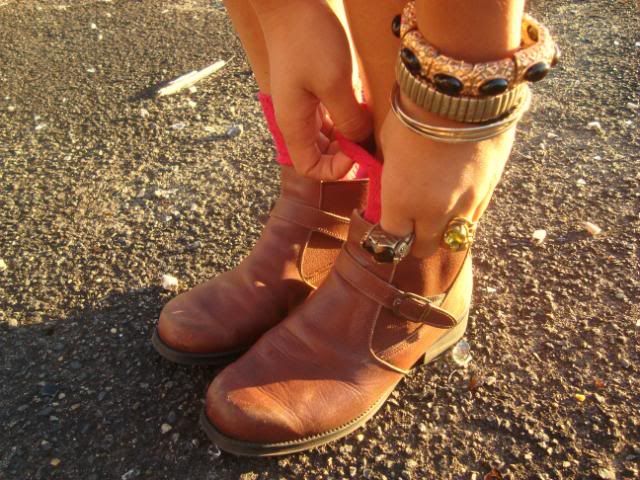 Three sisters - One blog - what more could you ask for?
With the sun out, Angelica Baz and I took a trip down to the park to take a few happy snaps while it was still shorts-and-singlet weather - we left the cardigans and stockings at home and worked a bit on our tans - although we didnt exactly need it.
With spring just around the corner what's not to love?
We'd been talking about wearing dresses and sandals, shorts and barely-there-tops, the promise of ditching uni and going to the beach and long days ending in 8pm sunsets that we got a bit carried away and forgot one critical spring-time-element...
psychopathic magpies.
It has to be said that we had a close encounter near-death-experience with these
giant-rats-with-wings
We were trying to get some shots with the trees when a few crazed-baby-mama-magpies swooped dangerously close to our heads until we finally had the sense to run in hysterics to (relative) safety (Baz with her new Sam Edelman monstrous wedges I might add)
So, just a warning to all you bloggers out there, enjoy the sun, bring out the dresses and short shorts - get your spring-time on - but stay clear of trees, large bushes or unsuspect gutters where psychopathic bird-baby-mothers may be likely to make you run like forrest all the way home -
or if you do decide to brave it to get some outside shots, dont wear heels
the birds WILL get you (see: Hitchcock - The Birds)
Other than that - SPRING IS ALMOST HERE! Get excited people, have a great weekend :)
xoxo G