As the winter isn't getting any warmer, and as I refuse to buy any more winter clothes, this is what I really wish I could wear out to uni.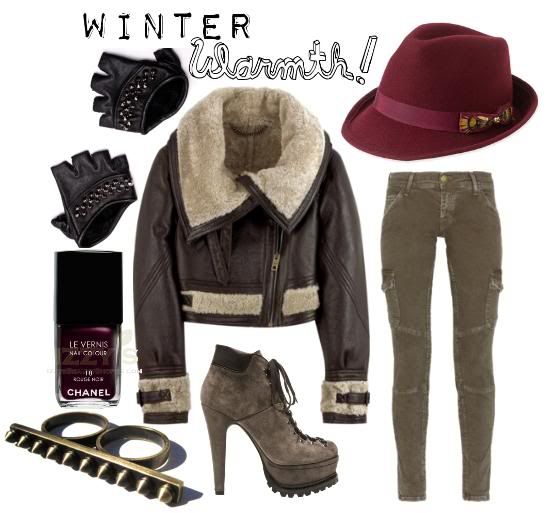 Imagine that snug warm feeling you'd feel in that amazing Burberry Prorsum Cropped shearling aviator jacket. ahhh I can feel it already! Imagine being able to stand in Burberry and swipe your 'magic' card to get it. Imagine that feeling of satisfaction and complete bliss of buying that one item of heaven. Then imagine that huge bill you'd get from that one luxurious jacket alone. Ahh damn, back to reality.
A girl can dream can't she?
Let your imagine run wild & create something as luxurious as you want, it's free at
polyvore.com