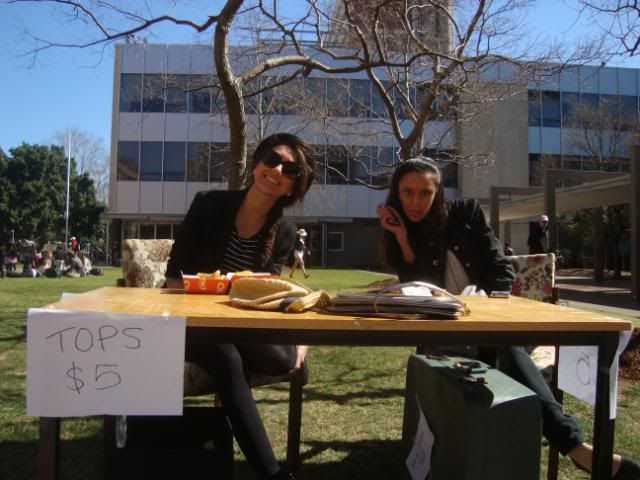 How cool is this? So I walked out from my first tutorial of the day and I see my friend from uni chilling on the lawn selling her old stuff. Who would have thought right? Uni: a place to sell? I thought she was very clever for doing this & even more clever to utilizing her resources around her... she found the table and these cool vintage floral chairs that matched the vibe of her vintage type stall all from the building across from her. Instead of going to my uni lecture, this is what I did because chillin' in the sun enjoying life is far better than sitting in a claustrophobic room checking facebook every 5 seconds.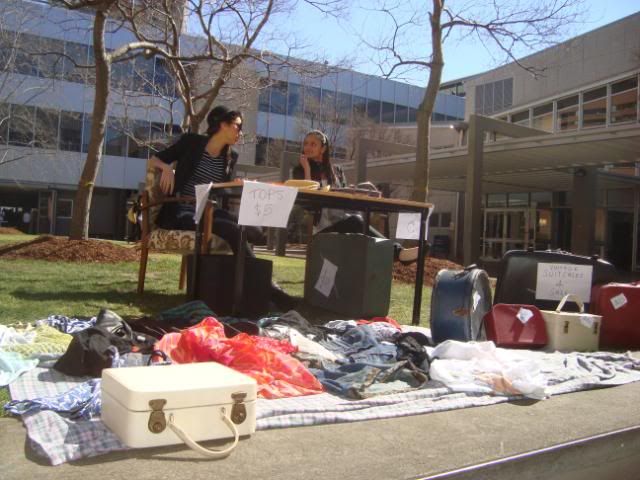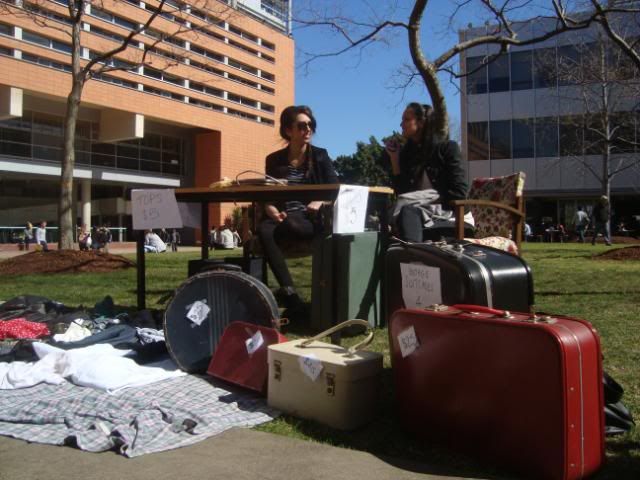 Sunshine and lollie pops, it is all I can think about right now because today has been such a great day! I don't know whats up... but I'm in such a good mood. Maybe it was listening to calming tunes of Missy Higgins on the way home? Or Maybe it was because I cut uni short & hung out with my friends *pictured above* on the uni lawn? I'm not too sure what it was, but I definitely think it has something to do with this immaculate weather we have been blessed with - warm weather and a cloudless sky. I can feel spring! I'm so excited!
On another note, check out these posters suck around my uni campus today... (besides the weather) they made my day.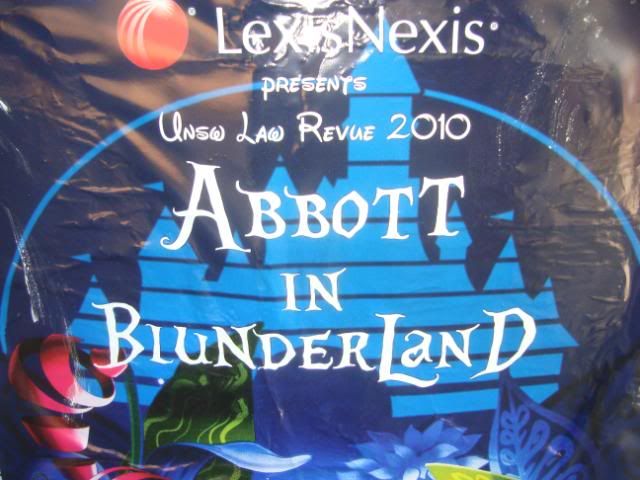 Pictured is: J.Gillard starring as the Red Queen, K. Rudd as the Cat and T. Abbott as Alice.
I thought the posters enlightened the whole political situation at the moment.. it gave me a bit of a laugh so I just had to share it with you all.
I hope you all had a wonderful day! Enjoy the end of winter & welcome Spring with some floral prints, open-toed sandals and some ice-cream.. yummm!
xx B
UPDATE: my mum just rang and she is coming home early today! Honestly, this is one of the happiest days of my life!