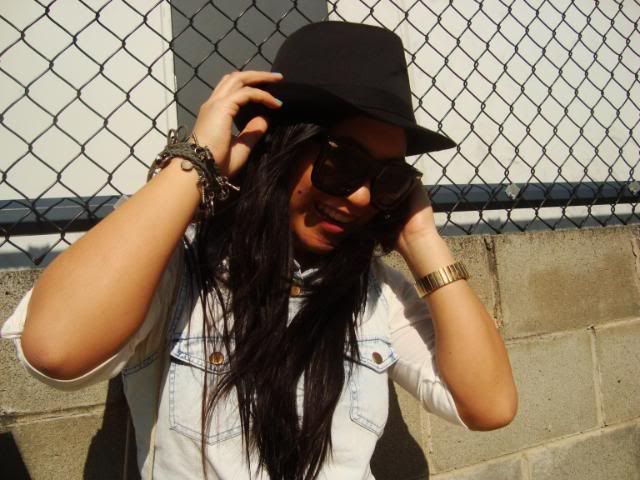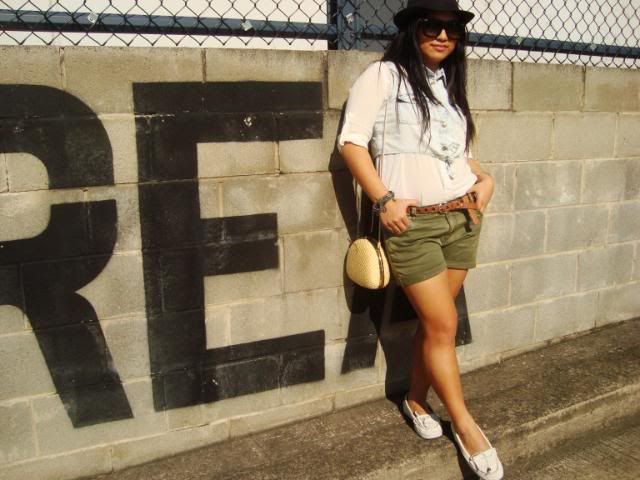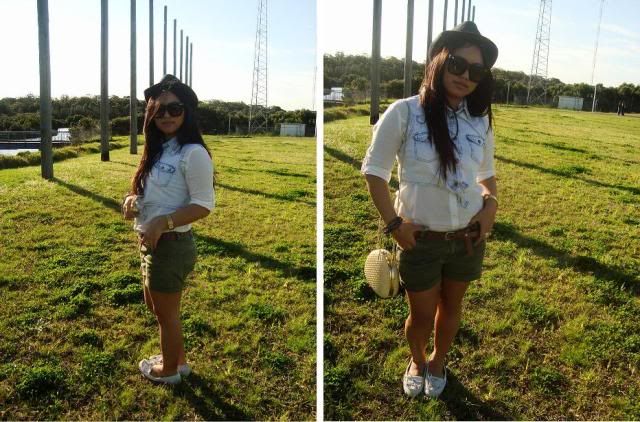 I wore: Glassons denim vest, Vans, Wrangler shorts, my bro's hat, random button up, & my Charm bracelet I bought from schoolies last year.
Oh how I miss schoolies! It was so wild yet so relaxing! Schoolies 09 I miss you so much, but I vow to never go back and never ever be a toolie! I will only make new adventures with my girls (ROOM 305? 205? gosh. I cant remember!) Anyways this post isn't even about Schoolies...but isn't it crazy how one item can bring back so many memories and mean so much!
Well back to the outfit, this is what I wore on Father's day. It was the perfect weather to bring out my new shorts I bought last week which I absolutely love! The colour is something I didn't have in a pair of shorts yet & the length was not too short & not awkwardly long. I was so happy with this buy :)
By the way, I'll probs do another post with these shorts featuring my friend Muller because he has them too except in the mens version (apparently) so we'll do a little photoshoot together. Yay! He was thinking for his outfit shorts, toy gun and maybe a singlet? Real combat-commando styles ha ha, what do you think?
Good idea?
With love,
Little B.
P.s I felt like a fisherman in this outfit plus we had 2 platters lined with fish and chips hence the title post.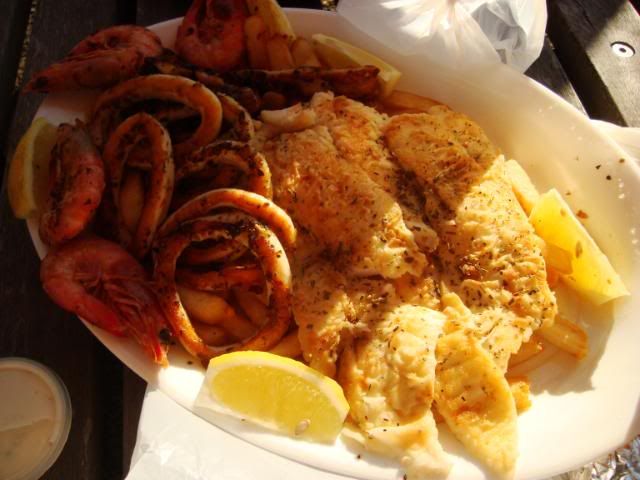 yummmmm.