After thinking this all week, in preparation for my 2nd interview for that Stylist Job I was telling you about a few posts ago.
I finally got it! WOOOOO! Success baby (yeaaa I thought the below image was pretty appropriate)
After deciding between my part time job at a school + my European white Christmas OR my dream job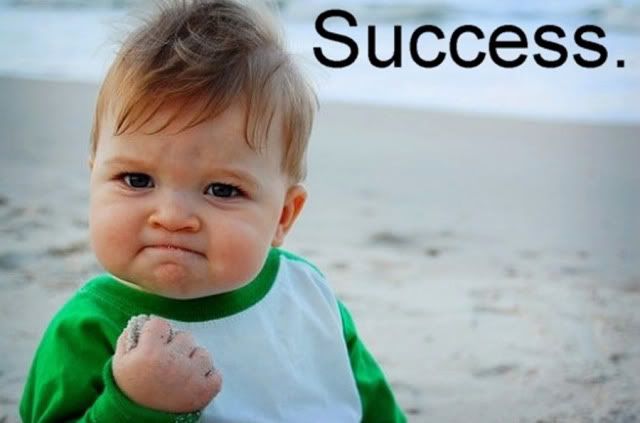 I did it, took a leap, cancelled Europe, broke up with my boss (haha quite literally, it was hilarious actually) and now am an official Stylist! Just call me the Sportsgirl Style me Suite Personal Stylist.
P.s Big thank you to everyone who has believed in me, reassured me that giving up Europe is no big deal, and has always encouraged me to follow my dreams.